Hi,
I wonder if others have found that the library of presets in Efx Motion is empty and the buttons for next/prev presets do not work.
I've reinstalled a couple of times with no change, and can confirm that other FX Collection 4 plugins are OK.
I've also tested in both Logic Pro and Studio One.
I can select the presets from the dropdown list.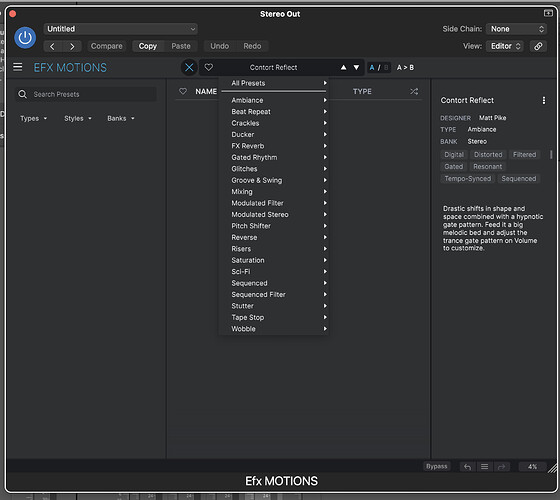 Cheers
Mark