Hello,
it seems in analog lab, it's missing in the database, (like in explore etc) a lot of instrument.
saw the last update (add of acid V) but it's not present as well.
failrlight (CMI) , synclavier, etc they are not there.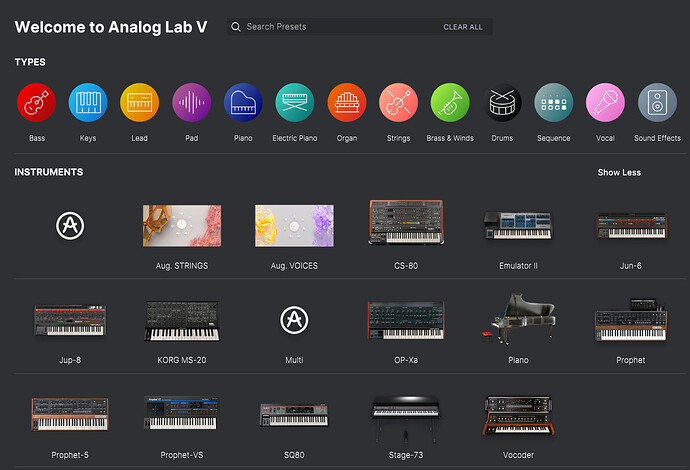 but the patch related to them are present (like below for the synclavier !)
any idea how to fix this ? thanks !