Hi Everyone!
For my first post, i don't so much want to show my music, but i want to use it to say my compliments to the Arturia staff that produced the amazing Acid_V.
Here's a video because i don't know how to embed Bandcamp links. I hope this works.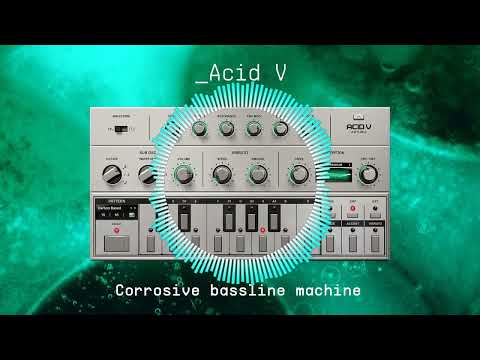 I made this track in no time at all, though i did start out with a preset, to get into the swing of things. Apart from the drums and a synth pad, everything you hear is coming from the Acid_V. Including the spaced out reverb parts.
That's a Comp_VCA 65 compressor delivering true grit on the drums, by the way.
Hair raising sounds and a very intuitive GUI for a not-that-techy guy like me.
Congrats!
EDIT: I couldn't stop working on this (too much fun!), so the above video is an updated version from the original track.
Greetings from Belgium,
Bolle